Grow your teams' skillset and mindset to skyrocket product growth
Level-up in hours, not weeks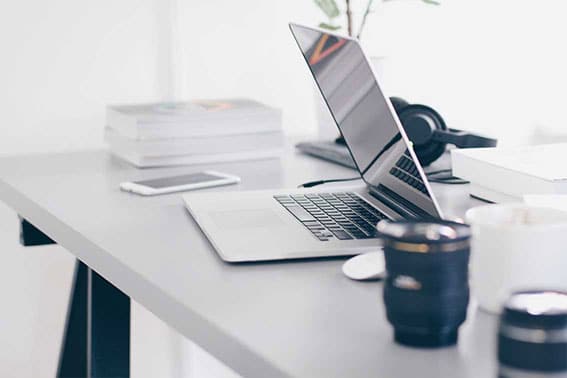 Practitioner-led training
Painless integration
Learn and immediately apply soft skills to solve product and process issues while lowering friction
What I like about Subir's approach to UX is he focuses on simplifying the user experience so that the user journey is a natural flow and easy for a user to follow and to understand.
Level up skillsets and shift mindsets
A battle-tested framework for fresh thinking and fast problem solving
He engaged the group with a balanced mix of presentation and hands-on group activities. We left with tangible design tips and insights that were immediately applicable to helping us improve application conversion and our onboarding experience.
VP Digital
Patelco Product Team Workshop
Success stories in Design Training
I have used this system with individuals and teams to help them grow their business efficiently and predictably. Year after year.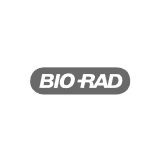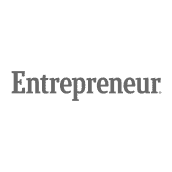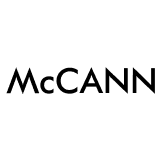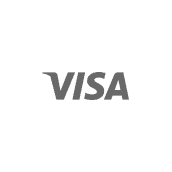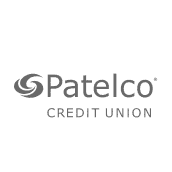 Customer journey training that helped a team of planners win a multi-million business in 3 weeks

Establish design thinking with experience principles to map out a financial application revamp from scratch

Content strategy workshop that helped a print magazine become digital-first and grow to 2M monthly views in 18 months

Trained a 100+ person tech team to build desirable and sustainable solutions by asking the right questions

What roles benefit from Design thinking training
Prioritize user stories and fill-in gaps
Build – and sunset – the right features
Minimize post-launch rework
Define the real problem(s) to build the right solution
Build solutions that are sustainable and desirable
Ask the right questions to size correctly
Create the right content and messaging
Align marketing to your customers' buying journey
Lower your marketing spend
Transform your team's ROI and the end-result
Foster an engaged, collaborative environment
Leapfrog your peers and competitors
What's included in Design Thinking Workshop: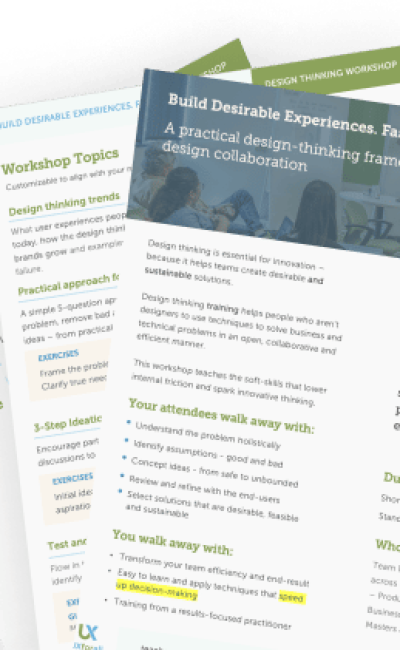 * As a working UX practitioner, I focus on only what's required to get results and skip hard-to-implement methodologies.
** All exercises are relevant to the industry and can be customized to the brand.
Your design thinking trainer
A practicing UX pro from San Francisco
Here's what makes my training easy to apply
Approachable: Smple words and metaphors
Behavioral: Overcome inertia to change
Learn-Apply-Repeat: Ingrain learnings quickly
Contextualize: Connect the dots for everyone
 Results not Volume: Focus on easy adoption, not overload
Explore Design Thinking workshops
Grow your product and people efficiently by lowering friction and increasing creative collaboration
Skyrocket your marketing and product conversions by shifting from vanilla usability to persuasive design
Solve your customers' buying, onboarding and usage journeys to accelerate your product growth
Need help figuring out what
you

need?
You'll get free insights. No strings attached.