Deliver successful customer experiences, efficiently
Rapid changes in consumer behavior and technology are redefining customer experiences.
Consumers want experiences that are simple and seamless regardless of the channel or device they use.
How do you simplify the complexity in your experiences? As AI powered channels and experiences emerge, how do you define the right approach for your target consumer? crucially, how do you create a culture of innovation for tomorrow's needs?
Learn how to create experiences customers love, by innovating from within your organization.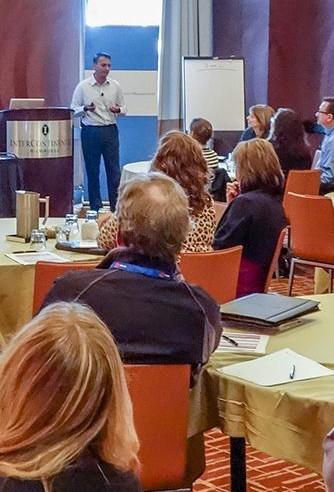 Customer Experience Training Topics
From becoming customer-centric to scaling UX internally
Combine customer curiosity with an agile problem-solving approach
Demystify user journeys and actions to deliver successful experiences
Learn how to concept and design easy to use products
Understand changing consumer needs, motivations and interactions
Training to help you integrate AI and voice driven experiences into your existing products
Customized training options that are appropriate for your team or organization
His trainings are of great value as we strive to be more successful in our business. He can interact with a variety of people with different stakes and come up with solutions that work for everyone.
Subir takes great pride in his work, very innovative & value-focused. It was a great pleasure to work with him!
Flexible Training Engagements
Training delivered by active, experienced practitioners
Simple, easy to adopt customer-centric process
Align multi-functional teams on a common vision
Impart customer knowledge and UX skills
.
Transparency — from scoping through delivery
Successful, on-time and on-budget delivery
Active practitioner-led with B2C and B2B experience
.
Customer Experience Training Trends
Marketers who think internal collaboration is key to delivering great customer experiences
SOURCE: Econsultancy/Epsilon Research 2016
68% of US marketing leaders actively map the customer journey
SOURCE: Salesforce Annual State of Marketing, 2016
Customers who will embrace automation and AI if it creates a more efficient customer service experience
SOURCE: mnimobile Consumer Research Report n=1000
Marketers who will reorganize teams to meet future customer experience needs.
SOURCE: Econsultancy/Epsilon Research 2016
Marketers planning to invest in machine learning to improve customer journeys.
SOURCE:
US marketers who are aligning marketing roles to a customer journey strategy.
SOURCE: Salesforce Annual State of Marketing, 2017
69% (n:2000) say that consistency affects their loyalty to a brand
SOURCE: Aspect Omni-Channel Research Survey