Persuasion-focused UX consulting
Effortlessly Skyrocket Your Bottom Line
Today, you need to think
differently.
Do you feel like you're just spinning your wheels?
You may have tried countless website designs, but none of them delivered on their promise of growth.
That's because they were created with vanilla usability in mind.
While simple visual experiences worked 5 years ago, in today's competitive market, your UX needs to emotionally connect with each prospect before they click over to the next tab.
Your UX needs to effortlessly persuade your target customers because you understand their buying journey better than your competitors do.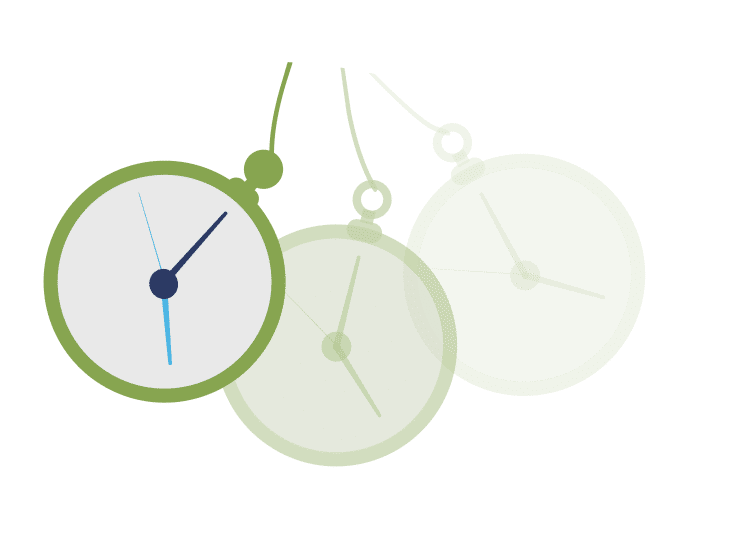 High-growth user experiences focus on one thing
Persuasion across the
customer journey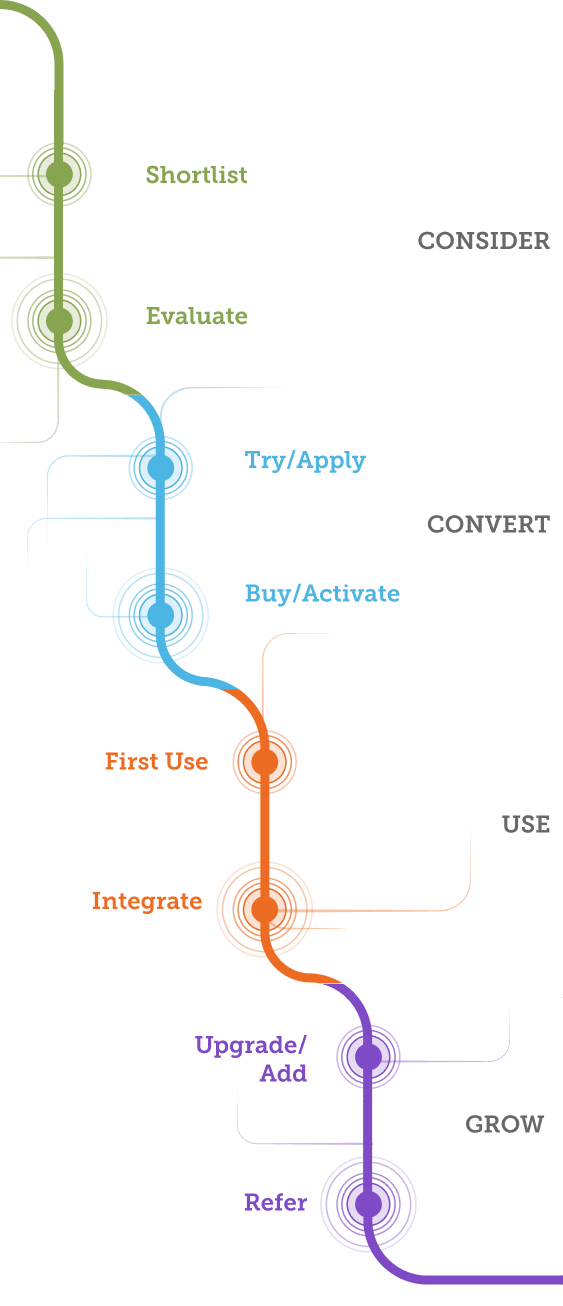 What if you could leverage
persuasion

to create

extraordinary user experiences?
Imagine learning how to effortlessly persuade target customers throughout their buyer journey – simply because you understand their unique needs more than your competitors.
I'll share the "secret sauce" to success with your team, including how to…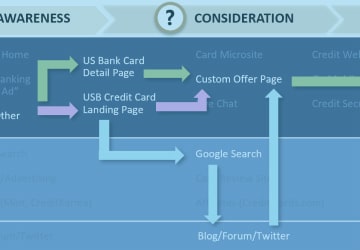 CUSTOMER JOURNEY MAPPING
Align your goals with customer buying and usage journeys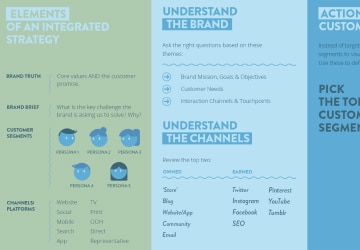 UX STRATEGY AND DESIGN
Provide a cohesive user experience across your platforms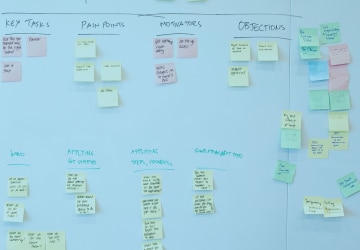 USER RESEARCH AND TESTING
Get full clarity on your users' behaviors, fears and motivations
With my breakthrough approach, you'll finally get a UX that results in high conversions, happier customers, and growth – for your team and your brand alike.
Meet Your
persuasive UX creator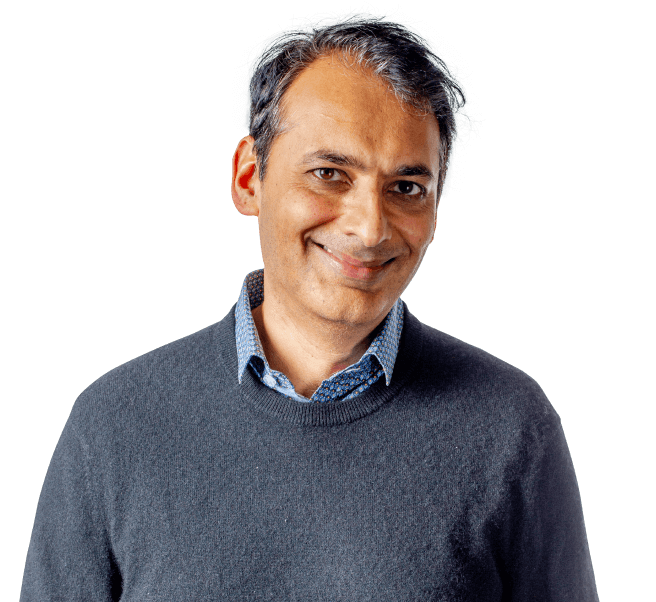 Hi, I'm Subir Kumedan, a San Francisco based UX strategist and designer since 2000.
I have led design teams at companies and agencies to create high-growth user experiences.
Here's what I will bring to the table
A-Z user experience skillset
A performance-driven mindset from single resource. From user research to strategy and UX design. Holistic and efficient, not bloated and slow.
Leave a better team behind
I bring a teaching and mentoring philosophy to each enagement -to uplevel your product or marketing teams. So they can learn and use persuasion-enabled design thinking to become self-sufficient.
Deliver phenomenal growth
You'll enjoy faster growth using the same breakthrough approach that I've used to generate $100s of millions of dollars for my clients.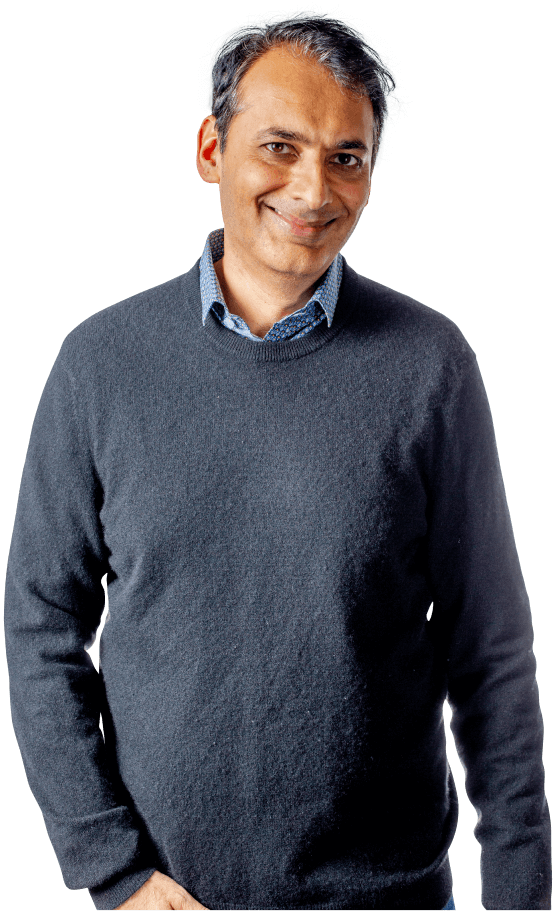 Skyrocketing
Growth

for Leading

Brands
For over 20 years, my expert UX consulting has helped build some of the world's most successful companies. I'd love to provide the same extraordinary results for you.
Here's What Grateful Clients are Saying
Subir is a supremely talented UX expert. I've seen him tackle complicated UX problems and emerge with delightfully intuitive solutions that eluded the rest of us. He's also incredibly easy to work with and highly receptive to input from others. I can't recommend him highly enough.
He was a invaluable partner in helping me reorient our team on the customer. The end results were big improvements in conversion and customer satisfaction.
I watched him work closely with different teams, different skill sets and always found a way to motivate them to get the best possible outcome for our customers. Today I fully understand how he was able to get the developers to tap into their core and churn out good products and applications.
Subir worked as a Strategy and UX consultant on many projects I managed. He truly sees digital experiences through the eyes of a user, and can map out customer journeys aligned with key digital touchpoints, and identify ingenious but achievable methods for improving those digital journeys.
Subir has deep UX skill sets and strong understanding of user behavior, but what really makes him so special is his ability to tie user experience to the broader business' needs - not just that of the brief or assignment.
His training left us with tangible design tips and insights that were immediately applicable to helping us improve application conversion and our onboarding experience.
It takes someone special to be able to use the noise of details to help you distill the right solution. Subir has the expertise and talent to do that. His knowledge is priceless.
I was concerned about the time I would need to spend, but I shouldn't have. Subir is a knowledgeable, clear and engaging instructor. I was impressed with the level of competitive research he did - there are some great, best in class examples to spur our thinking around the experiences we are looking to create.
What I like about Subir's approach to UX is he focuses on simplifying the user experience so that the user journey is a natural flow and easy for a user to follow and to understand. Subir is a professional, and a fantastic personality to work with.
Subir has deep UX skill sets and strong understanding of user behavior, but what really makes him so special is his ability to tie user experience to the broader business' needs - not just that of the brief or assignment. He thinks big picture, and translates that into the details with precision.
My business is succcesful. My clients are succesul. All thanks to PUX
Let's talk about your goals
It's time you moved to the next level on your journey
Let's talk about your goals and unique challenges on a call. I can help you prioritize what you need to create success – both external and internal.
You'll walk away with directional answers and insights to your most pressing problems, whether we work together or not.
Take the next step today.