Journey maps help visualize consumer behavior across channels
As AI and Voice driven experiences emerge, understanding and syncing with your target customer's journey becomes essential.
Think about someone interacting with your digital channels. What brought them here, and with what frame of reference? What problem are they looking to solve?
Will the experience you offer be effortless or disjointed? What impact will it have on their desire to have a future interaction with your brand?
Mapping a core set of consumer journeys will help you find the gaps and opportunities that are the foundations of seamless and successful customer experiences.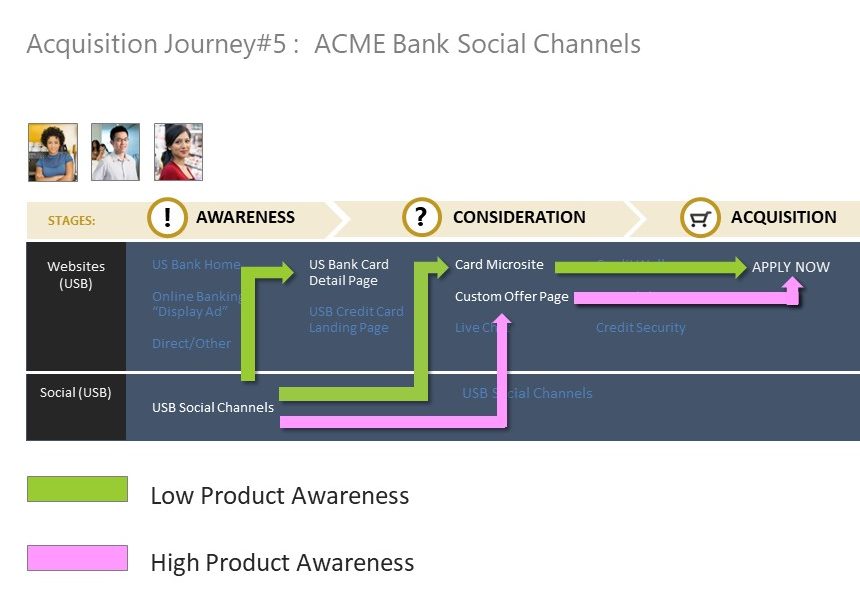 Reasons to map Customer Journeys
1. Get the big picture, in one visual
Understand the broader context of the consumer journey to identify hidden opportunities
2. Unearth gaps and opportunities across your channels
Create the right messaging, call to actions and layouts to enhance engagement and conversion
3. Create a seamless experience
Convert multiple disjointed experiences to a simple, seamless experience for your customers and prospects.
Define and prioritize your core personas (visualized segments) across marketing stages and relevant channels.
Identify the right set of workshop participants. Map both current and desired journeys to find gaps and opportunities.
Distill visualized journeys into workflows and prioritized actions. Assign to an experience roadmap.
Offered as a workshop or part of a Design Thinking curriculum. It is also a key component in Consumer Behavior training.