Customer experiences for a positive impact
UX for All was founded in 2015 to make user experience knowledge accessible through training and education.
UX for All is led by an active User Experience practitioner with a simple but ambitious goal.
Help a million people become better at understanding consumer behavior so they can deliver meaningful and positive experiences to their end-customers.
Hi, I'm Subir the founder of UX for All. I started as an HTML Developer in 1999 and was drafted in to conduct a usability test in 2000. Getting insights from customers was an eye-opening moment that has guided my journey since then.
In the last 18 years, I have solved tough customer facing problems for companies ranging from Fortune 5 to startups, across industry sectors and consumer segments.
The common challenges I have faced in the last 18 years led me to found UXforAll with a mission to rid the world of bad customer experiences.
How can I help you?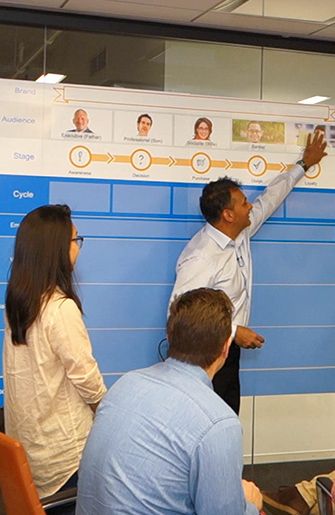 Foster empathy within teams and with prospects and customers
Move people from 'how it is' to 'what could be' to bridge the design innovation gap.
Stories, working sessions and mentoring to help teams tackle the next set of challenges.
Principles and beliefs that shape our engagements
Full-service user experience consulting from user research to strategy, content architecture, experience prototyping and user testing
Customer-centric process and UX skills training for multi-function teams to facilitate
His trainings are of great value as we strive to be more successful in our business. He can interact with a variety of people with different stakes and come up with solutions that work for everyone.
Subir takes great pride in his work, very innovative & value-focused. It was a great pleasure to work with him!